Basia
2009, event, video 16'
OKSiR Świecie, Świecie
Before she found herself at a nursing home, Joanna Rajkowska's mother, who died in 2006, had gone through the hell of the Dr. Józef Bednarz Provincial Hospital for the Nervously and Mentally Ill in Świecie. In response to an invitation to participate in the project Reawakening – Reactivation (Town of Świecie – a New View), Rajkowska made an attempt to work through the personal trauma related to the disease and death of her mother, Barbara. Basia is a film documenting the artist's several hours' long walk around Świecie, during which, according to her own words, she 'became her sick mother'.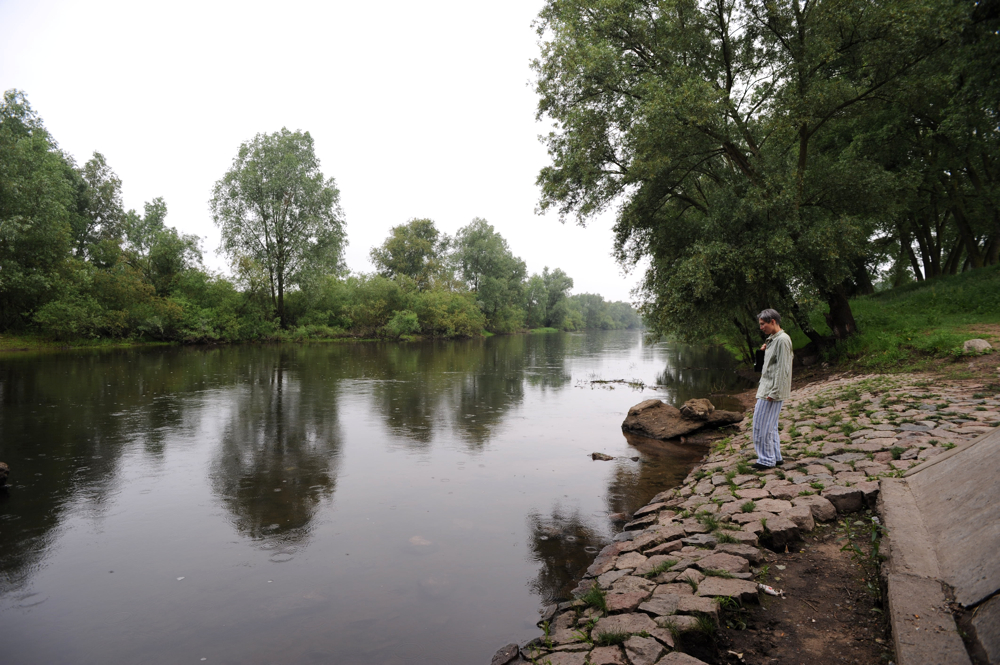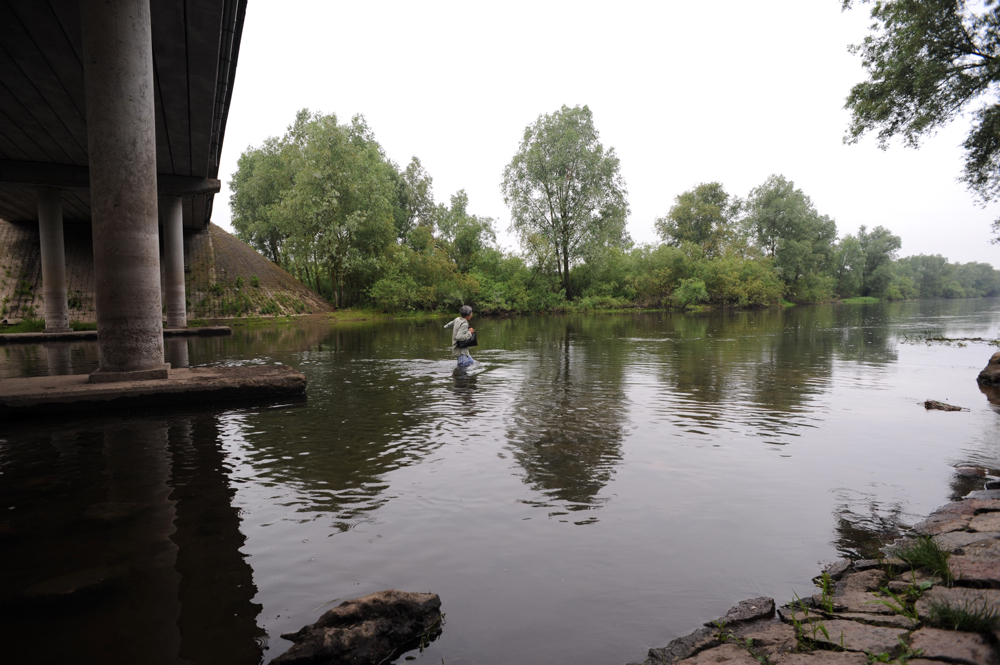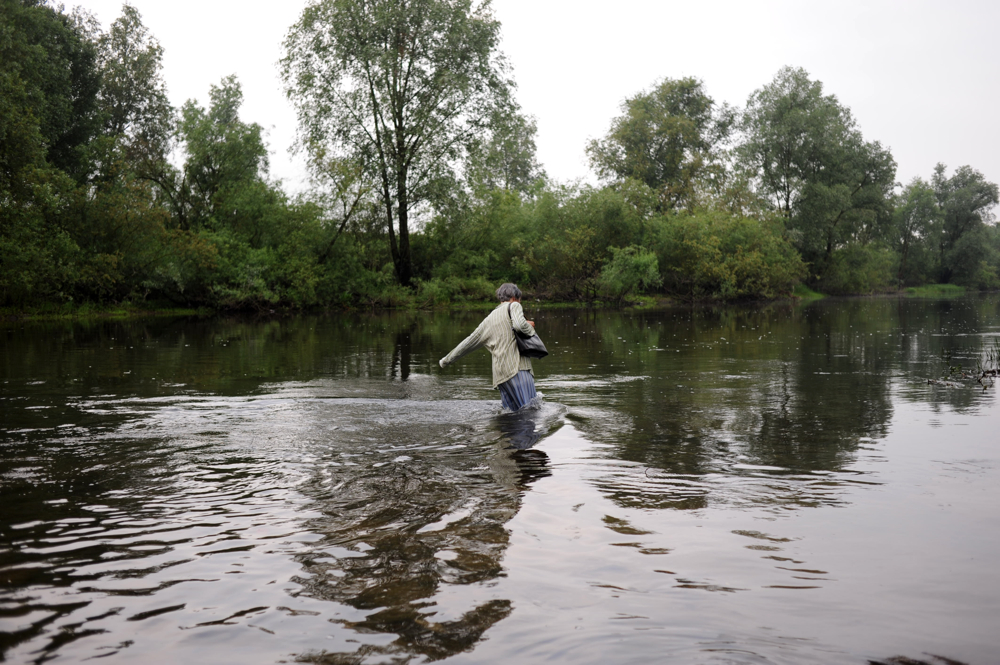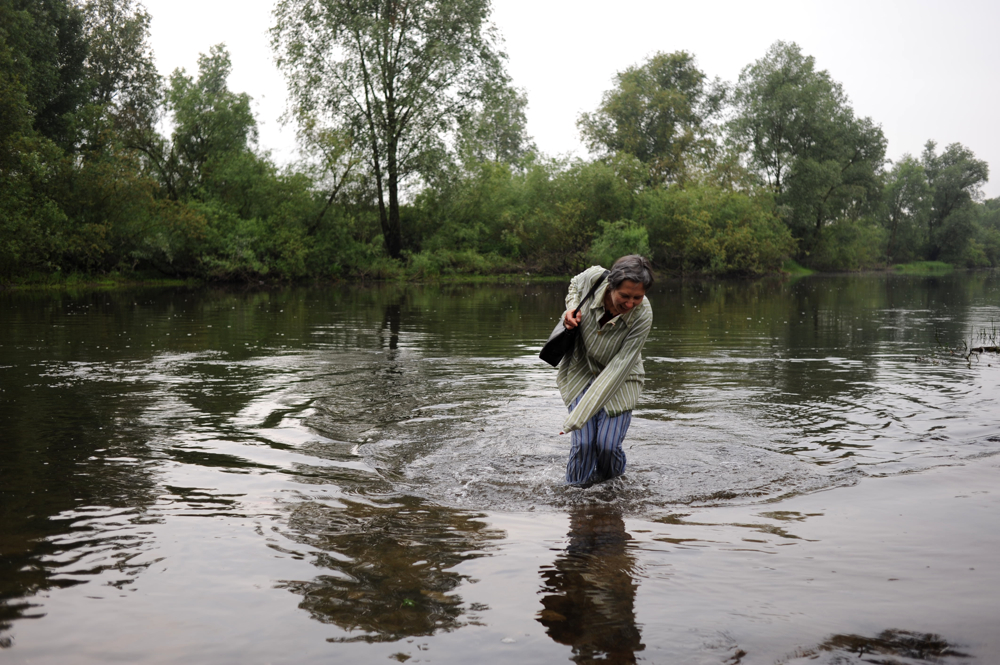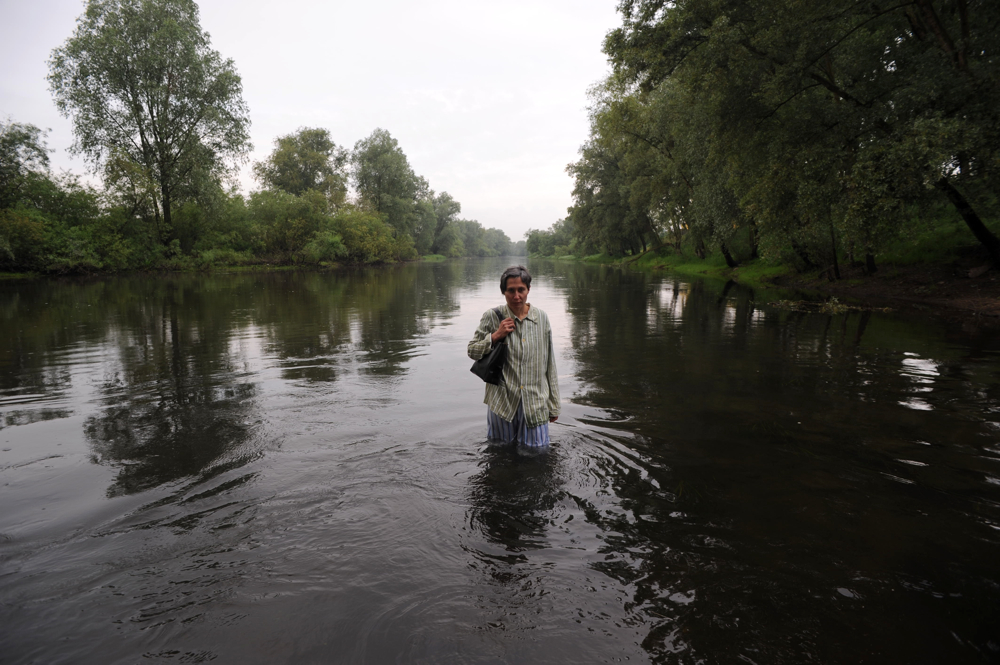 Thus, Barbara's dream of escaping the hospital came true. Dressed in flannel pyjamas, in hospital slippers instead of shoes, grey-haired, clutching a black handbag with a hidden camera, Rajkowska wandered around the town. One of her crucial gestures was entering the river – a purifying gesture on the one hand, but suicidal on the other.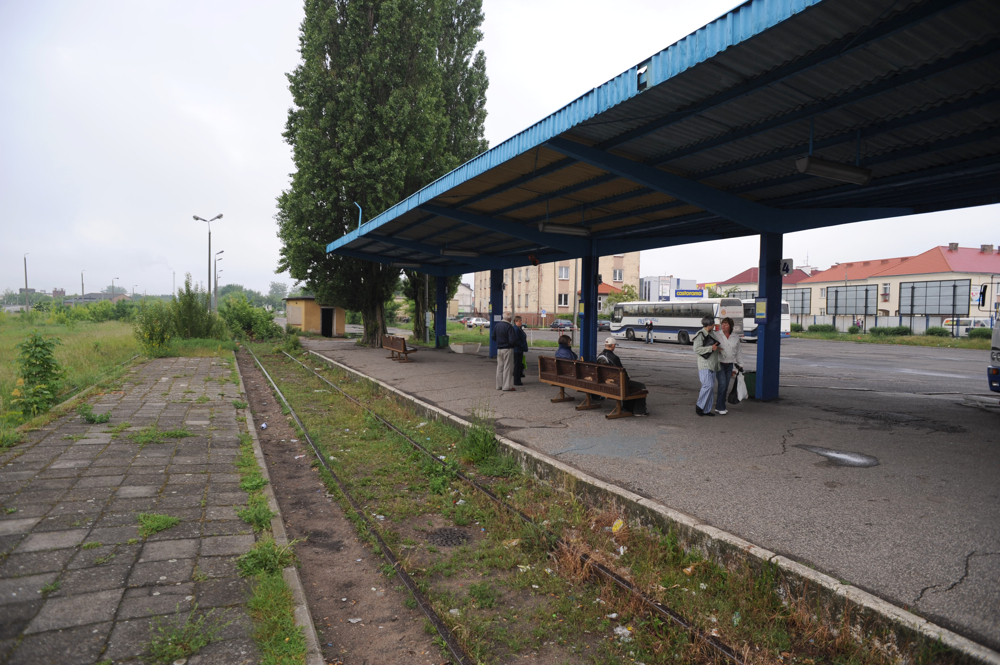 She would have continued her wandering had it not been for a woman who decided to help her. She stopped 'Basia', called the police and an ambulance. Deeply moved by the whole situation, she started to pray fervently for someone she perceived to be a sick woman. Taken for a hospital escapee, the artist was taken to the hospital admission room from where, however, she managed to flee.